Coming 17 April 2021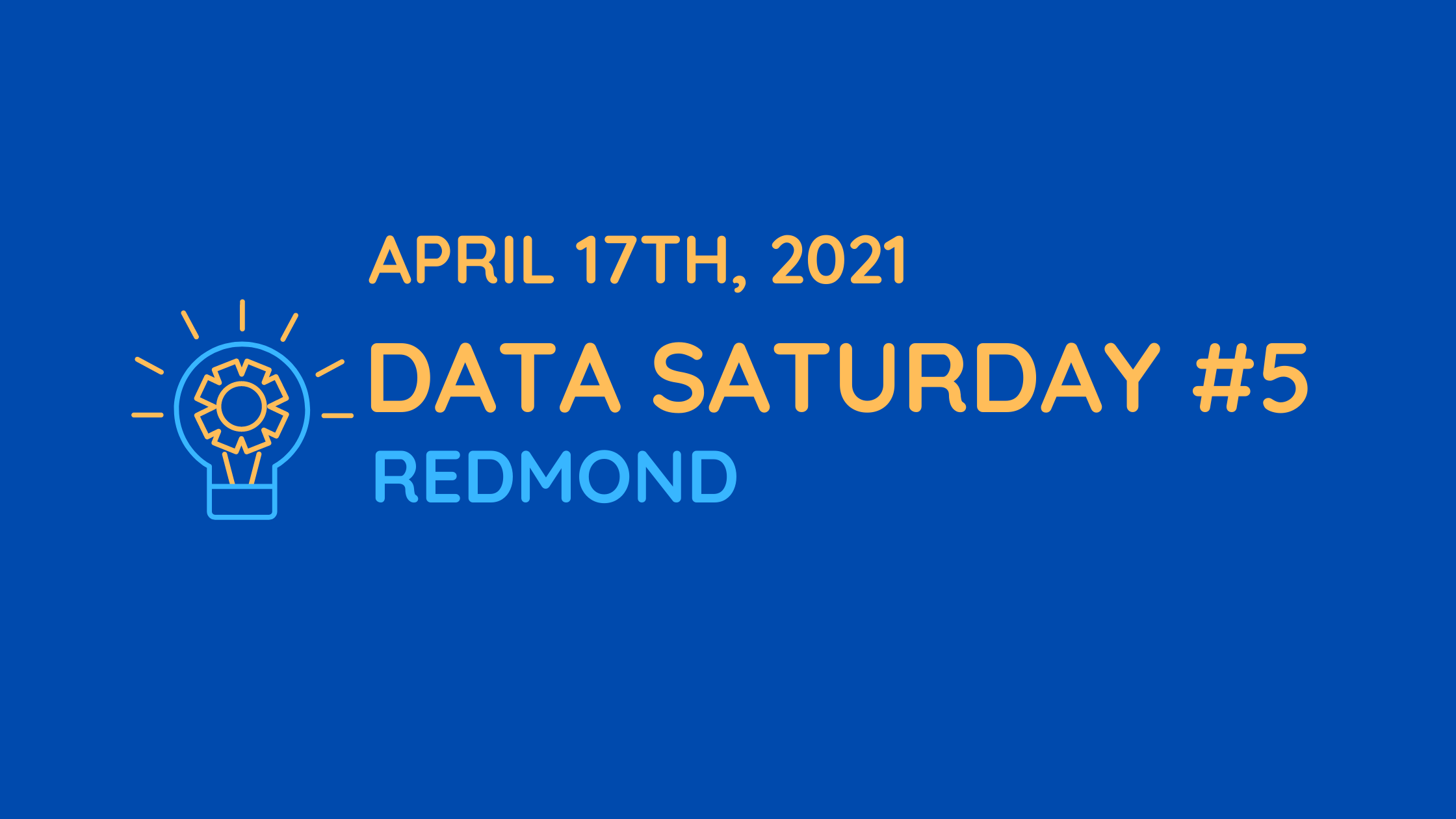 Data Saturday #5 Redmond is a free one-day event for professionals who use the Microsoft data platform. This community event offer content across data management, cloud and hybrid architecture, analytics, business intelligence, AI, and more.
Due to the COVID pandemic, this event will be held online.
Registration and Schedule available here.
Volunteers Needed!!
They are looking for several volunteers to moderate and assist speakers during their sessions. If you are interested in volunteering, please contact @ DataSaturday2021@redmondsql.org